Cath Lab of Atlas General Hospital*
Atlas general hospital in cooperation with Medtronic has acquired the latest cutting edge equipment for the Cath Lab. Atlas Hospital prides itself on having the highest level of care in the treatment of cardiovascular problems. This newly equipped Cath Lab is readily available for patients that have cardiovascular problems, circulatory issues and patients that have suffered from stroke.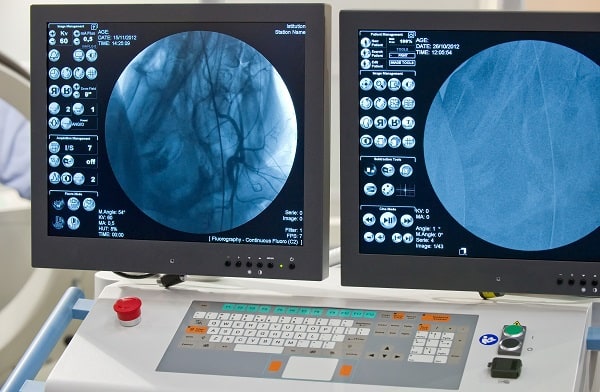 Our team of doctors and medical staff are highly trained for work in the Cath Lab and they perform procedures as well as intervention radiology in order to diagnose a variety of cardiovascular diseases. The procedures also help decide the appropriate therapy necessary and identify the needed interventions.
The number of cardiovascular patients in our country has increased. It is documented that the cause of death of every other person in Serbia is of cardiovascular nature. According to the Institute of Public Health "Dr Milan Jovanović Batut. Around 1000 patients that suffer from stroke and stroke conditions, that require them to have a coronagraphy.
Equipment in Cath Lab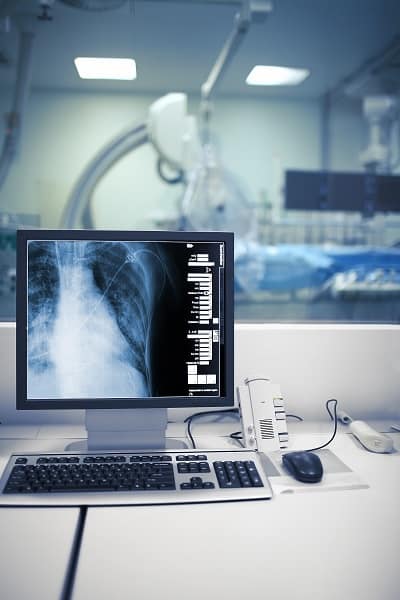 The vascular theater at Atlas Hospital combines surgical sterility and modern equipment combined work station with post-process and storage facility is completely integrated at Atlas General Hospital.
In co-operation with Medtronic, our operative theater has been equipped with the newest and cutting edge accessories and appliances needed for use in anesthesia and for total stability of the patient.  The new auxiliary equipment featured in the theater include ultrasound machines, C arc, rotational angiography which enables a large number of diagnostic and therapeutic procedures. The Cath Lab is equipped with many modern functions so that procedures can be done more easily.
Importance of Cath Lab
With the opening of the Cath lab at Atlas General Hospital, our patients now have a faster and clear diagnostic method for various coronary diseases. The Cath Lab is open for 24 hours a day, year round. This allows for all examinations and interventions to be scheduled on same day, without waiting. We know that time is precious when it comes to cardiovascular diseases and that in many cases waiting is not an option, especially in the treatment of stroke where seconds matter.  Our services (from scheduled examination to the intervention itself) are performed on the same day, contrary to state institutions where examinations and interventions are long awaited.
A large number of urgent and elective surgery interventions (diagnostic and therapeutic) are performed in Atlas General Hospital: coronarography, angiography of peripheral and visceral arteries, stent implantation, balloon angioplasty, pericardial punctions, inferior vena cava filter placement in order to prevent pulmonary embolism, sclerotherapy for varicose veins, pacemaker implantation, electrophysiological procedures, radiofrequency ablation, cryoablation.
Beside Cath Lab, Atlas General Hospital has a complete logistic lab for further follow up and treatment of the patient- complete with 3 fully equipped multidisciplinary theaters, modern equipped unit of intensive care, infirmary with 35 beds for hospital treatment, unit for physical therapy and more than 100 doctors and medical staff that are available 24 hours for our patients. Anesthesiologists and surgical teams in different surgical branches are always ready to help to remove any potential complications.
Procedures of interventional cardiology that are performed in Atlas General Hospital 
The Procedures of interventional cardiology are non-surgical methods that are used for treating some illnesses of the heart and large blood vessels. These procedures are performed using special catheters that are introduced into the heart and large blood vessels from the peripheral arteries. The advantage of this approach in regards to the standard surgical procedures is in the fact that this method is painless, and does not require anesthesia as well as the stay of the patient in hospital is shorter.  In Atlas General Hospital it is possible to do an electrophysiological examination that would determine the sort of the disorder of the heart rhythm as well as intervention if needed.
In Atlas General Hospital it is possible to perform the following procedures:

coronarography
PTCA- percutan transluminal coronary angioplasty
balloon dilatation
balloon dilatation with stent implantation
valvuloplasty
treatments with valves
ASD, DAP,VSD-correction of congenital heart defects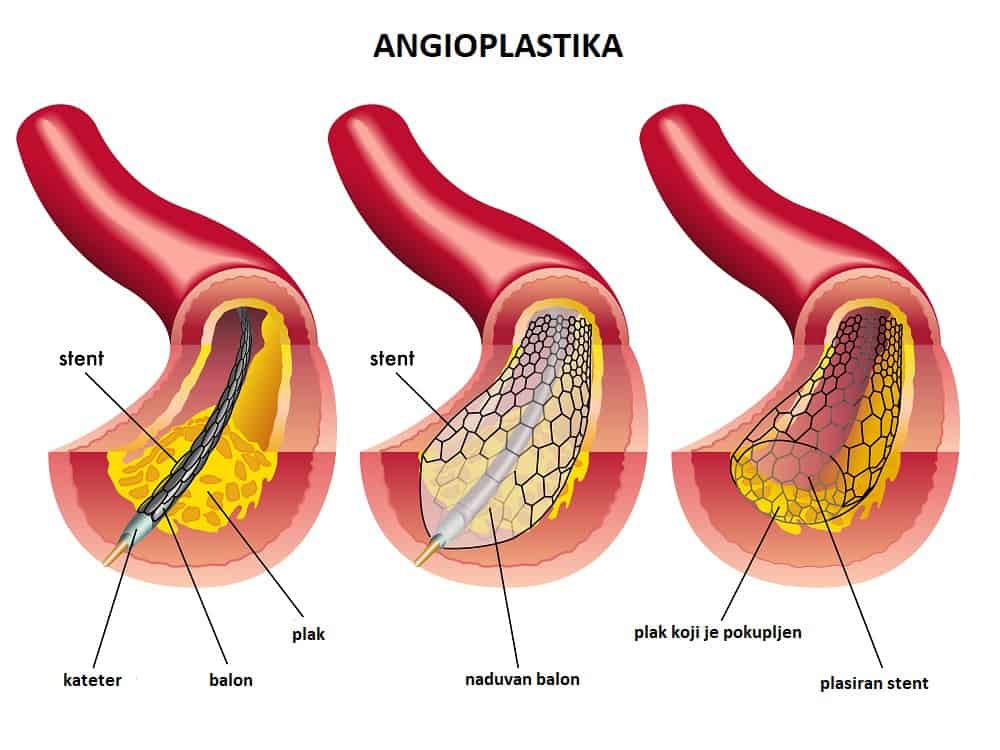 Electrophysiology Department
In Atlas General Hospital it is possible to perform electrophysiological examination that can determine the nature of heart rhythm disorder, type and cause of tachycardia (increased heart beat) or bradycardia (lowered heart rate). The examination can point out harmless, benign rhythm disorders that are not life threatening, but are very unpleasant, and can have an effect on the patient's quality of life. These disorders can therefore be adequately treated. These examinations may also reveal that some originally thought to be malignant rhythm disorders can have life threatening consequences, and will require immediate therapeutical interventions. The Electrophysiology Department of the Atlas General Hospital preforms the following procedures:

Diagnostic electrophysiologic examination
Radiofrequency catheter ablation
Cryoballoon-catheter ablation
Electrocardioversion
How to schedule examination with interventional cardiologist?
You can schedule your examination with the cardiologist of your choice by:
Calling the phone of Atlas General Hospital +381 11 785 88 88
if you are not from the country you can make the scheduled meeting by writing an e-mail office@atlasklinika.rs
or calling mobile phone  +381 60 3292 411
After making an appointment and having received a confirmation, please bring any and all medical documentation you may have. You will be examined by your physician/cardiologist, and after all your information has been collected a plan will be made of the possible methods of treatment, or other additional analysis maybe required. Doctors inform patients about any eventual therapies, and necessary treatments. All interventions that are performed in the Cath-Lab are completed during one hospital day.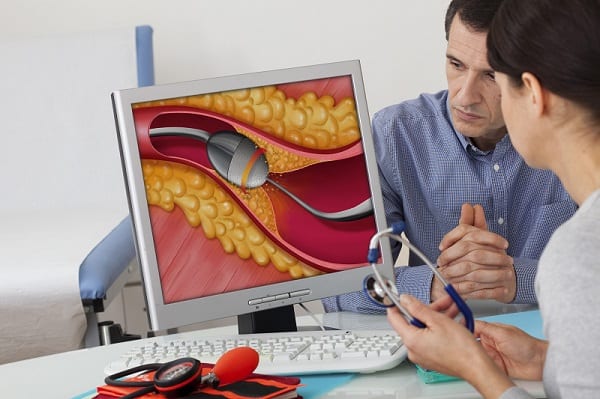 Risk factors for cardiovascular diseases
There are numerous factors that influence on appearance of cardiovascular diseases. These factors are smoking, high blood pressure, obesity, physical inactivity, hereditary factor, elevated cholesterol as well as stress.
It is unfortunately a common trend to see younger patients with acute coronary syndrome, and it is not rare in many cases to see a patient as young as 30 that had an infarct.
According to Prof. Sagić  "It is very important for a secondary prevention for those that had an infarct so that similar situations would not happen again. These patients should modify the way of life, make reduction of their weight, healthy diet- increase fish intake, eat low caloric food, exercise regularly, make salt restriction (less than 3 g rams a day)." Besides these healthy life style choices, secondary prevention also means regularly controlling and applying modern medicine that will significantly improve the patient's prognosis, as well as extend their life.
*All the equipment will be ready during 2019.
---
More about our hospital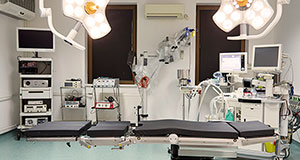 Posedujemo najsavremeniju opremu i
ispunjavamo najviše standarde.
learn more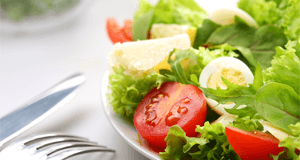 Važno nam je da vam kod nas bude što
udobnije, kako bi vaš oporavak tekao
što prijatnije.
saznajte više